Location Hours
---
Mon

12 PM - 8 PM

Tue

12 PM - 8 PM

Wed

12 PM - 8 PM

Thu

12 PM - 8 PM

Fri

Closed

Sat

9 AM - 12 PM

Sun

Closed
Location Information
---
1401 Doug Baker Blvd #102The Village at Lee Branch
Hoover,
Alabama
35242
To learn more about Greystone tutoring, contact GradePower Learning® today!
How Can We Help You?
Tell us about your child and we'll tell you how we can help!
Many students struggle in math. Whether it's simple arithmetic, algebra, or calculus, our math tutors help make these abstract concepts more palatable to the developing mind.
Science Tutors in Greystone
Using relatable situations and easy-to-understand language, GradePower Learning® tutors make learning science less intimidating. Our courses are both fun and informative, and often spark a passion for the subject in students who previously disliked it.
English Tutors in Greystone
Proper English, reading, writing, and grammar are essential to communication inside and outside of the classroom. Our courses help students from all backgrounds understand the complexities of language, and increase both their knowledge and vocabulary.
SAT & ACT Tutoring in Greystone
Our tutors help reduce the stress and anxiety of SATs & ACTs with customized workbooks and study guides designed to teach students the skills and confidence they need to do well on these exams.
Play Video
Make Studying Simple!
Our students learn the simple techniques that take the stress out of studying.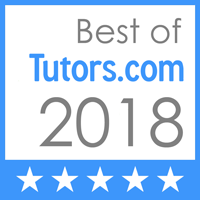 Quality Tutoring in Greystone
The city of Greystone, Alabama is not only the largest economic area in the state, it is also a major area for education. This makes it a wonderful home for GradePower Learning®, a one-of-a-kind tutoring facility that emphasizes teaching students knowledge, confidence, and learning skills through a 'cognitive learning' approach.
At GradePower Learning®, our focus is on helping your child succeed, with customized tutoring programs and one-on-one tutoring sessions. No matter your child's age or needs, there is a solution here at GradePower Learning®. Learn more about our Greystone tutoring programs below.
---
Serving East Hoover Greystone & Beyond
GradePower Learning® Greystone also welcomes students from the surrounding areas, including: Mountain Brook, Homewood, Hoover, Liberty Park, Cahaba Heights, Chelsea, Birmingham, Inverness and Leeds.