Location Hours
---
Mon

12 PM - 8 PM

Tue

12 PM - 8 PM

Wed

12 PM - 8 PM

Thu

12 PM - 8 PM

Sat

9 AM - 12 PM
Location Information
---
1401 Doug Baker Blvd #102The Village at Lee Branch
Hoover,
Alabama
35242
We are Birmingham parent magazine's 2023 Family Favorite Tutoring Center
We are proud to be selected for Birmingham Parent magazine's Family Favorite tutoring center in 2023! We also received this award in 2017, 2018, 2019, 2020, and 2022! Birmingham Parent's Directory listing says, "GradePower Learning promotes self-confidence and academic success. Offering assistance and enrichment in all subject areas, any child will benefit from the extra academic attention offered here."

We welcome your call to GradePower Learning, where we can answer your questions and begin a solid partnership to help your child reach their highest potential.
We are a cognitive development and academic enrichment center, helping students of all ages catch up in school and excel beyond grade-level standards. Your child can receive learning enrichment and school support. Using our proprietary curriculum, GradePower Learning goes way beyond tutoring to develop new ways of thinking, remembering, organizing, and concentrating. At GradePower Learning, we approach learning differently to develop active thinking and independent learning. We specialize in building strong academic and cognitive learning skills for school success. GradePower Learning is different because we teach your child long-term success strategies and develop your child's cognitive learning and academic skills.
OUR MISSION
To help children achieve their highest potential
To encourage independence and imagination
To foster a striving for excellence
To awaken a spirit of confidence and enthusiasm
To teach children to celebrate achievement
CALL US TODAY AND GIVE YOUR CHILD THE GIFT OF LEARNING!
Multiple payment options and no contracts make GradePower Learning an affordable and worthwhile investment for all families.
205-980-5745
Discover School Success This Year with GradePower Learning!
Using the science of cognitive learning, GradePower Learning creates customized learning programs that help students meet their learning goals this year.
From Pre-K to College Readiness, we focus on understanding your child and providing the help and support they need to be successful.
We offer:
A comfortable environment for asking questions and learning. We pride ourselves on providing a space where students can learn at their own speed.
A wide range of subject areas — from math to English, we cover it all.
An emphasis on study and organizational skills to improve a student's efficiency inside and outside the classroom.
Support and help from our degreed instructors and educators.
No contract is required.
College Ready
How can I prepare my child for college?
We are now offering a program to help your high school 10th, 11th, and 12th-grade students become college-ready! Initial assessments will determine college and ACT or SAT readiness and your child's academic levels in major subject areas, including math, reading comprehension, grammar, vocabulary, and study skills.
To begin, we schedule the ACT or SAT Diagnostic Assessment and our Academic and Cognitive assessments/benchmark tests to identify strengths and weaknesses, target gaps, and optimize individual learning.
Then we focus on filling in academic gaps and on developing success strategies for high school and college. Using our curriculum and starting where the student needs to start, we provide individual instruction to prep for the ACT or SAT and strengthen math, grammar, vocabulary, writing, test-taking strategies, and study skills. And we help your child identify career interests and college majors.
We schedule 1.5-hour long sessions to allow time for individual instruction, questions, timed practice tests, and individualized coaching.
Our goal is to provide your child with academic knowledge, test-taking strategies, and study skills needed for college success!
Please call us: 205-980-5745
HOMESCHOOL DAY ACADEMY
GradePower Learning is enrolling students for our Day Academy/Homeschool Support Program. Day Academy is designed to complement homeschooling and virtual school programs. We provide experts in academic subject matter and the ability to benchmark your children's progress.
GradePower Learning Day Academy is a revolutionary educational structure that:
- Blends academic, cognitive, motivational, and subject content into an advanced learning system
- Partners with parents in order to meet the individualized needs of their students
- Serves as an outstanding alternative to public or private school education
- Enhances homeschool, virtual school, or homeschool cooperatives' educational objectives
- 10-month program structured to align with the Shelby County School District Calendar
Program Highlights:
- Sessions are held throughout the school year
- Dynamic Assessments
- Individualized programs and custom schedules (two to four days per week)
- Days - Monday to Thursday
- GradePower Learning trained and certified coaches and teachers
- Student/teacher ratio of 3:1
- Regular collaboration among teachers and lead staff with parent
- Written progress reviews (Lesson Plan Review-LPR)
We can't wait to see the progress that your child will make!
Call us at 205-980-5745 for more information on our Day Academy.
SUMMER LEARNING!
Summer is a great time to get ahead for the next school year! Are you interested in a fun, interactive program to improve your child's reading fluency, reading comprehension, math, and writing skills? Our summer programs are customized to your child's needs and designed to fill in academic gaps and prevent summer learning loss. At GradePower Learning, we provide academic coaching to teach children HOW TO LEARN and ORGANIZE as key strategies for achieving academic success. We develop critical thinking, problem-solving skills, self-confidence, and independence to prepare for the next school year and beyond!
Ask about our individualized programs to jump-start your student's transition to the next grade and experience the difference this will make for future academic success. Visit www.gradepowerlearning.com and call Greystone (205-980-5745) to register today!
A Safe Learning Environment
All our locations follow the strictest health and safety procedures, including strict daily cleaning and sanitation procedures, limiting capacity, and social distancing to ensure your child's learning environment is as safe as possible for instruction.
Get started today!
---
GRADEPOWER LEARNING
School Support Plus+
We're here to help parents enrich their child's academic career and meet learning challenges throughout the year.
GradePower Learning provides students with a stable environment for developing academic skills and school success strategies.
Our teachers help your student tackle virtual assignments, check progress, interpret assignments, teach concepts your child finds more challenging, and coach students to develop study plans and prepare for tests/assessments.
Students also benefit from our GradePower Learning math, reading, and grammar curriculum, individualized for your student.
Small student numbers provide a limited-contact environment with increased safety where students can focus on academics and still be among peers.
Parents can choose the days and times that work best for their schedules.
We'd like to meet your family and friends who may also need our help. Being recommended is one of the finest compliments we can receive.
Thank you for the great privilege of working with your amazing children!
For more information, please contact us at:
GradePower Learning, Greystone
1401 Doug Baker Blvd, Suite 102, Hoover, AL 35242
Location Specific Programs
Stay on track with GradePower Learning!
All students will benefit from GradePower Learning. We go WAY BEYOND TUTORING. While building strong academic skills, we are also developing cognitive learning skills.
We offer in-center and virtual sessions with live teachers who are bachelor's or master's prepared!
Here's how GradePower Learning helps:
Catch-up and Get Ahead (All Grades) - Math, Grammar, Reading, Writing, Enrichment, Study Skills.
College Ready (Grades 10-12) - Fills Academic Gaps, Includes ACT or SAT Prep, College Transition, A Positive Head Start for College Success.
GradePower Learning Day Academy - Provides Support for At-Home Learning (Homeschool and Virtual School).
GradePower Learning does it right!
Call us today! 205 980-5745
What Parents & Students Are Saying
I wanted to thank you for attending and engaging in Ava's IEP meeting a couple of weeks ago. We realize how important it is to have a strong team when it comes to special education, and we appreciate you partnering with us on Ava's behalf. Morgan and I have been very pleased with all Ava has accomplished since beginning GradePower Learning. Although we know she is still catching up, we are very relieved to have found a program that is helping her achieve real results. I appreciate the proactive approach learning and preparing for tests and assignments, which seems to be the backbone of the GradePower Learning method. You are giving her the tools to effectively learn versus cramming and bracing for mediocrity or less. Our weeks are a lot less overwhelming as we implement the strategies and methods you are teaching Ava. I feel like we are managing school assignments and test into our lives instead of the dread and disruption of the night before information whipping to pray we suffered enough to get an average grade. We are seeing independence and organization developed from GradePower Learning running over into all aspects of Ava's life – that is HUGE for us. Most importantly, she is finding confidence through academic success that she desperately needed. She loves going to GradePower Learning and is upset when we have to reschedule. I want you and your staff to know what a great job you are doing with Ava, and that our family is very thankful for all you do! Now if you would just move to Homewood, my life would be complete.

Laura Berry - Homewood
"His confidence has already improved just in the few weeks he's been at GradePower Learning. The encouraging, devoted staff has made a huge impact on his attitude toward learning as well. Even the kids that go there have a special bond. I love this place! :)"

Heather Brook Soto - Oak Mountain
"Very nurturing and supportive environment! The staff works diligently on assessing the needs of the individual while providing the tools to attain positive and successful learning techniques. GradePower Learning is awesome! 5 stars!"

Shannon S. - Briarwood
Both of my sons, Nickolas and James - attended GradePower Learning at Lee Branch for a little over a year, one focusing more on Math and one more in Reading. Could say nothing but good things about the entire staff from the way they worked with our schedules to the personal attention and care they gave to my children. I feel that both of my children benefitted from and improved their academic skills with the help of GradePower Learning! I would highly recommend it to any family who would like to help their children succeed!

Stephanie Gifford - Our Lady of the Valley
"We truly believe in GradePower Learning. My high school daughter is doing much better after spending part of her summer there. My kids will be enrolled this summer."

Heather Ferrari-Mahaffey - Oak Mountain
Our daughter got good grades before going to GradePower Learning, but she sometimes struggled to get them. One day she came home and said, "I want to go to GradePower Learning, because when they explained math in my class today made sense." Since she's been there she's been more willing to face challenging math problems, whereas before she'd get upset and give up. Her grades have improved and homework time in our house is much calmer."

Jennifer - Mt. Laurel
We have been extremely happy with GradePower Learning! Our son has had difficulties on many levels. GradePower Learning has instilled a confidence and excitement in our son that we have never seen before! We highly recommend Tony and his staff to help your child get to the next level of learning! GradePower Learning is GREAT!

Kari Harris - Coosa Valley Academy
"Thank you all so much. Bryan is doing so much better at school. He loves GradePower Learning!"

Jackie Chaviano - Oak Mountain
Our son was in third grade when we started GradePowerLearning. We used their services for 1 1/2 years and could not have been more pleased with our son's progress. They were very flexible with what he needed and very patient with him as well. His reading levels improved to his grade level and his math scores increased as well."

Traci Griffin - Mt. Laurel
My son really struggled with reading during kindergarten and into first grade, and I was worried about him falling farther behind. It was frustrating for both of us and clear that I couldn't help him. His teacher recommended a tutor and that did help him some. Initially we went this route thinking it would be cheaper than GradePower. As summer approached, I knew we needed a plan to keep working on his skills. After meeting with the staff, I realized GradePower was less expensive per hour than what I had paid the tutor. He progressed wonderfully over the next six months and gained so much confidence. Thank you GradePower!

Lindsay Knight - Mt. Laurel
Everyone at GradePower is excellent! At first, my son was very reluctant to go inside and open up, but the teachers are so friendly and encouraging, he enjoys every class. I plan to continue with GradePower for as long as I can.

Leigh Creekbaum - Mt. Laurel
"Our son went through Beyond Tutoring and through that experience his skills in reading and writing quickly soared. The program was a great experience and I highly recommend it to anyone who is struggling to help their child learn to read. Our son did advance during the school year and the program was as successful helping him further grow his reading skills. We greatly appreciate the coaches and staff at GradePower Learning!"

Elizabeth Bray - Mt. Laurel
"I just wanted to give an update on my oldest son who was at GP for about a year ending in September 2014. He has been self-sufficient with a new confidence ever since! I am so proud of his accomplishments this year and am beyond grateful for the entire staff at GradePower. My youngest son will be attending this summer at his own request saying it worked for "his bro." We are looking forward to it. Thanks GP!"

Heather Brook Soto - Oak Mountain
My 7-year-old has been here for over a year and we have loved it! Kathy is amazing! She always talks to the kids and remembers what is going on in their lives! Ms. Diane has helped my son with his confidence and anxiety and his grades have drastically improved! Not only are his grades better, but his understanding of the material that his school is covering is also increasing! From big lessons to small tips and tricks, we are so grateful that we are at GradePower Learning Hoover! They have made a huge difference that was well worth the investment!

Natalie J.
GradePower Learning is a Smarter Summer!
Whether your child needs to catch up or get ahead this summer, GradePower Learning can help!
If there's one thing that you can do to help your children get better grades, it's to make certain they are learning this summer. Instead of losing academic ground, kids can actually get ready for the next grade and get a head start on the school year.
Students who continue to learn over the summer have an academic advantage. They keep learning, retain math, and gain language skills! Our individually customized programs ensure each student gets exactly the right attention in exactly the right area.
Our summer programs maintain learning momentum and prevent summer learning loss while reteaching missed concepts. At GradePower Learning we teach children how to learn rather than merely get good grades. We develop critical thinking, problem-solving skills, self-confidence, and independence to prepare for the next school year and beyond! Visit www.gradepowerlearning.com and call Greystone (205-980-5745) to register today!
All students need GradePower Learning this summer!
Our Team Members
GradePower Learning
We develop cognitive learning skills and teach school success strategies!
Read Bio
GradePower Learning
We develop cognitive learning skills and teach school success strategies!
Left to right: Scott, Stephanie, Kathy, and Harry
OUR STORY
As educational experts, we believe that every child deserves the opportunity to learn how to succeed in school. In 2013, GradePower Learning's Greystone location opened so we could change the way our community's children learn using a cognitive approach to learning. Because of GradePower Learning's unique emphasis on developing learning skills, we've seen children's lives transformed, confidence renewed, and homework struggles end. Give your child a better future by contacting our GradePower Learning Greystone team to discuss goals for your child.
205-980-5745
Close
GradePower Learning will equip your child with the learning skills needed to soar! GradePower Learning helps students reach their fullest potential. Our unique learning program develops:
Strong academic skills and school success strategies.
New ways of thinking, concentrating, listening, and remembering.
The cognitive learning skills needed to understand schoolwork, approach challenging assignments, and earn better grades!
We're specialists in the development of critical learning skills for school success!
GradePower Learning students become confident, engaged, and motivated learners.
Our teachers provide interactive academic coaching; students say they love having a teacher who works directly with them.
It's time to stop the traditional tutoring cycle! What works is teaching your child the cognitive skills for learning, and that's the core of the GradePower Learning system - it's learning that lasts a lifetime!
Conveniently located on Doug Baker Blvd in Hoover's Lee Branch Shopping Center, GradePower Learning® Greystone serves students in Hoover, Vestavia, Mountain Brook, Chelsea, Leeds, Columbiana, and surrounding communities.
At GradePower Learning we approach learning differently. We focus on cognitive development, build strong academic skills in all subjects, improve reading proficiency, and encourage lifelong learning. In one-on-one and small group programs we teach students how to concentrate, plan, listen, organize, understand, and remember. GradePower Learning goes beyond tutoring by giving your student the long-term benefit of knowing how to learn.
HERE'S HOW THE GRADEPOWER LEARNING PROCESS WORKS:
THE ENROLLMENT MEETING and ASSESSMENT:
The first step in getting started at GradePower Learning is to schedule an assessment and enrollment meeting. The assessment, which takes about two hours, gives us a cognitive picture of your child, identifies strengths and academic skill gaps, and points to areas for enrichment.
The Dynamic Assessment may be the most enjoyable test your child has ever taken! During the assessment, we put your child at ease by explaining the various portions of the test and responding to questions in words that they can understand. The assessment uses internationally recognized tools to measure your child's learning style, academic grade levels in key subject areas, and cognitive learning skills.
While your child is being assessed, we meet with you to discuss more student information, schedule classes and enroll your student at GradePower Learning.
We create a customized program just for your child; the curriculum is tailored to meet needs that were identified in the assessment and in our discussions with you. We also develop a schedule that works for you. GradePower Learning offers flexible hours to coordinate with your busy schedule.
FIRST CLASS AND ASSESSMENT REVIEW:
Here at the first class session, your child starts off strong with his or her program while we sit down with you to review the assessment results. During this meeting, we also discuss the individualized learning plan that will nurture your child's academic strengths, address weak academic skills, build confidence, and develop understanding in a way that no other tutoring plan can. Parents receive a full in-center report professionally detailing each aspect of the process; a printed copy is yours to take home.
ACTIVE LEARNING:
GradePower Learning provides a positive, interactive learning environment year-round.
Your child's class sessions will be filled with fun, lively discussion, and a lot of celebrating. We celebrate success and also celebrate mistakes as opportunities to learn.
Our structured curriculum with academic coaching results in better learning, better grades, and better students for life. We have experienced, qualified, and trained teachers who guide your child to master both basic and advanced concepts that develop a love for learning.
We encourage excellence and teach your child school success strategies: critical thinking skills, organization, attention to detail, and more. GradePower Learning is packed with learning materials, books, and resources to help your child learn.
After only a few sessions, you will begin to notice a change in your child's mood, confidence, self-esteem, and attitude toward school.
PARTNERSHIP:
Our mission is to help children achieve their highest potential.
In partnership with you, we develop a learning plan specifically designed for your child.
We regularly discuss your child's progress at GradePower Learning and at school.
At GradePower Learning we also partner with you and your child's teacher(s) and attend parent-teacher meetings at school.
All it takes to put your child on the path to success is your commitment and GradePower Learning to guide you. If you'll provide the first, we'll provide the second. Let's get started!
Careers
Part-Time Math Teacher/Tutor
Hoover, Alabama
Part-Time Elementary / Middle School / High School Teachers/Tutors
Hoover, Alabama
To learn more about Greystone tutoring, contact GradePower Learning® today!
Book your information session today!
Speak to one of our education experts face-to-face
*In-person session dependant on center/availability
Many students struggle in math. Whether it's simple arithmetic, algebra, or calculus, our math tutors help make these abstract concepts more palatable to the developing mind.
Science Tutors in Greystone
Using relatable situations and easy-to-understand language, GradePower Learning® tutors make learning science less intimidating. Our courses are both fun and informative, and often spark a passion for the subject in students who previously disliked it.
English Tutors in Greystone
Proper English, reading, writing, and grammar are essential to communication inside and outside of the classroom. Our courses help students from all backgrounds understand the complexities of language, and increase both their knowledge and vocabulary.
SAT & ACT Tutoring in Greystone
Our tutors help reduce the stress and anxiety of SATs & ACTs with customized workbooks and study guides designed to teach students the skills and confidence they need to do well on these exams.
Play Video
Make Studying Simple!
Our students learn the simple techniques that take the stress out of studying.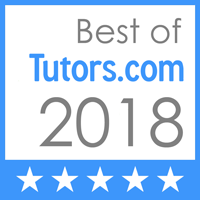 Quality Tutoring in Greystone
The city of Greystone, Alabama is not only the largest economic area in the state, it is also a major area for education. This makes it a wonderful home for GradePower Learning®, a one-of-a-kind tutoring facility that emphasizes teaching students knowledge, confidence, and learning skills through a 'cognitive learning' approach.
At GradePower Learning®, our focus is on helping your child succeed, with customized tutoring programs and one-on-one tutoring sessions. No matter your child's age or needs, there is a solution here at GradePower Learning®. Learn more about our Greystone tutoring programs below.
---
Serving East Hoover Greystone & Beyond
GradePower Learning® Greystone also welcomes students from the surrounding areas, including: Mountain Brook, Homewood, Hoover, Liberty Park, Cahaba Heights, Chelsea, Birmingham, Inverness and Leeds.